Welcome to The Smoking Cuban, the Dallas Mavericks news and opinions site brought to you by the FanSided Network. The Smoking Cuban is dedicated to providing top-notch Mavericks news, views, and original content. This site also serves as a community for like-minded fans to come together to catch up on the latest news and to discuss their passion.
Meet the Team
Expert at The Smoking Cuban
Dallas Mavericks, Cowboys, University of Michigan (Go Blue) sports, and European Soccer fan!
The biggest Italian Lakers fan. Everything began when he saw a documentary about Magic Johnson and the Showtime. Since then, waking up in the night to watch his team play has never been a problem but only a pleasure. He is a contributor for lakeshowlife.com and thesmokingcuban.com. He also runs his own NBA blog offensiveboard.wordpress.com
My love for basketball stems from the 2001 NBA Finals, where Allen Iverson's small stature yet fierce competitive nature inspired a small 10-year-old kid. Since the jump-out-of-your-seat Tye Lue stepover, the world of basketball media captured my attention.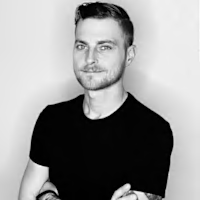 Introvert conditioned extrovert. MFFL for 23 out of the 32 years of my life. Born and raised in DFW, until moving to the Phoenix, AZ area since 2016. One highlight of my life is that I was sitting in the Cowboys locker room when JG was let go.
Howdy all! My name is Chad Sanchez and I currently live in the Houston, TX area. I was born and raised in Dallas, TX and obtained my bachelors degree from The University of Texas at Austin with a focus on broadcast/print media Journalism. During my time at UT, I met my lovely wife and her being a native of Houston, that's how I ended up there. I did convert her over to the Mavericks and Cowboys though. We have two children, and are expecting our third this summer. I look forward to sharing my thoughts and opinions on the Mavericks and get to write about what I love.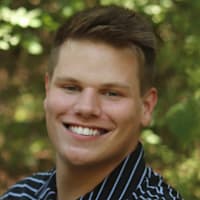 Write for Us
We aren't called FanSided for nothing. Our network of sports, entertainment and lifestyle sites are powered by fans that want to cover their passions! Whether you are just looking to get your start in online media or you want to contribute to your favorite site as a hobby, FanSided wants to hear from you.
Our work is regularly featured on SI.com and Bleacher Report and many FanSided writers have gone on to work full-time in online media. FanSided hired over ten of its own writers in 2013 and there are currently FanSided alums working at other major media outlets and with professional sports teams.
Whatever your goal, FanSided can help your voice be heard. If you are interested in writing for any of our sites, please be sure to check out our openings page and fill out our application.
About FanSided
The idea of FanSided was born in 2007, when two brothers felt that their favorite team, the Kansas City Chiefs, was being under-covered by the mainstream media. Taking matters into their own hands, they launched Arrowhead Addict, a move that would spawn the creation of FanSided in 2009, a network of over 300+ fan-powered unique sports, entertainment and lifestyle sites dedicated to team-specific, sport-specific, genre-specific, and fanbase-specific coverage.
From sports, movies and TV to lifestyle and tech, FanSided has you covered.
Executive Team
Best co-founded the company in April 2007. He manages the growth of the network from a business and financial standpoint.
Blake joined the company as a partner in 2011, overseeing the network's technology, product, and advertising efforts .
Patrick Allen
VP, Content & Strategy
Patrick is VP, Content and Strategy for the FanSided. He has been with the network since 2009 when he was hired to be the expert at Arrowhead Addict. He currently heads up FanSided's editorial headquarters in Chicago and is proud to be a fan of the world champion Kansas City Chiefs. To ensure his head doesn't get too big, he continues to cheer for his home town Cleveland Browns and Cleveland Indians. The Cleveland Cavaliers winning the NBA Championship was the greatest day of his life. Go Buckeyes.
Advertise/Contact Us
Let's stay in touch. If you'd like to advertise with us, partner with us or have feedback, please fill out our contact form.
Email us: thesmokingcuban@fansided.com
Write us: FanSided Inc. - 225 Liberty Street, New York, NY 10281
Disclaimer
This site is strictly for informational and entertainment purposes, and is in no way affiliated with any product, brand, or topic covered on the site. It also claims no rights to the trademarks featured or mentioned on the website.