Mavs News
Dallas Mavericks: Why the Mavs should trade for Zach LaVine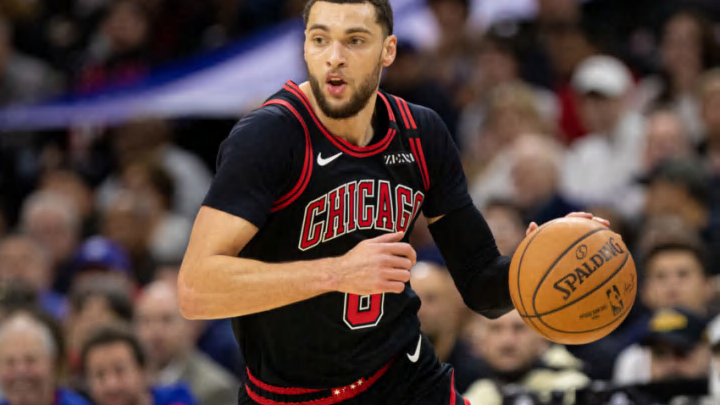 Dallas Mavericks Zach LaVine Mandatory Credit: Bill Streicher-USA TODAY Sports
Dallas Mavericks Zach LaVine Mandatory Credit: Kevin Jairaj-USA TODAY Sports
Why Dallas Mavericks should trade for Zach LaVine: 2. Elite scorer
Finding a player that can score 20 points per game for an entire season is difficult. LaVine is attempting to do it for the third straight year. The 25-year-old has increased his scoring in each of his seven seasons save for 2018 when played just 24 games thanks to various injuries. LaVine is dropping over 26 a game this season and currently sits 14th in points.
Having a third elite score could make the Mavericks' offense unstoppable. Coach Carlisle would have the luxury of staggering the minutes of Luka Doncic and LaVine to give Dallas a premier pick and roll ball-handler on the floor at all times. Dallas would have at least two elite scorers out there too. Trying to game plan against the Mavs would be impossible.
LaVine is a skilled cutter that can score from anywhere on the floor. The 25-year-old has taken his game to another level this season. He is scoring with efficiency and mixing things up. LaVine had a monster performance against the Mavericks, but no play was more impressive than this finish inside.
https://videos.nba.com/nba/pbp/media/2021/01/03/0022000090/280/b0a3986a-8b7d-0450-d265-bfe1b43cf8dc_1280x720.mp4
Zach LaVine is an elite scorer that can get it done on the offensive end of the court. He gets to the rim, spaces the floor, and is impossible to slow down in transition. The Mavericks could be scary with the 6'5 guard.
Next: No. 1