Mavs News
Dallas Mavericks: Why the Mavs should trade for Zach LaVine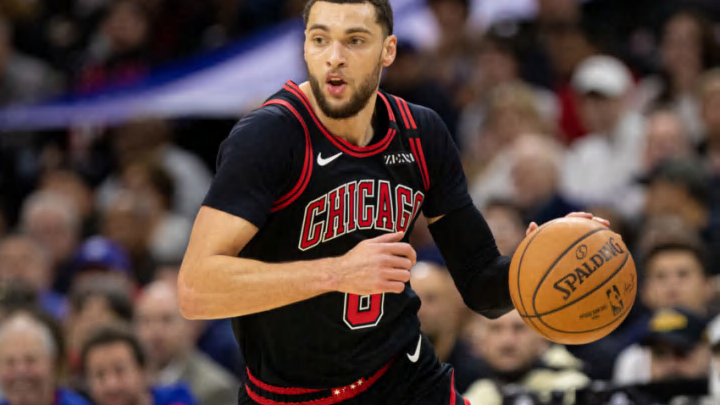 Dallas Mavericks Zach LaVine Mandatory Credit: Bill Streicher-USA TODAY Sports
Dallas Mavericks Zach LaVine Mandatory Credit: Mike DiNovo-USA TODAY Sports
Why Dallas Mavericks should trade for Zach LaVine: 5. Lineup flexibility
Mavs coach Rick Carlisle enjoys mixing things up and playing the matchups. His lineups are fluid and change frequently. The Mavericks have settled on a starting five of Luka Doncic, Kristaps Porzingis, Josh Richardson, Dorian Finney-Smith, and Maxi Kleber this season, but Carlisle is no stranger to switching it up.
Dallas does not have a massive hole in their rotation. They have depth with a cast of solid role players behind their two stars.
Acquiring Zach LaVine allows the Mavericks to keep that flexibility. They would likely need to deal away a few role players to match salaries in the deal. LaVine can play one through three and is no stranger to having the ball in his hands. The Mavs could start with a small ball lineup featuring KP at the five or shift more traditional with Kleber and Porzingis in the frontcourt and Dorian Finney-Smith playing the three.
The Mavericks would love to acquire a wing as their third star. That gives coach Carlisle and the front office options. The rotations can shift and change. Dallas would also have flexibility in building the pieces around their three pillars. LaVine's on-court talent is what will bring the Mavs to the negotiating table, though.
Next: No. 4