How the roster rules impact the Dallas Mavericks for NBA Orlando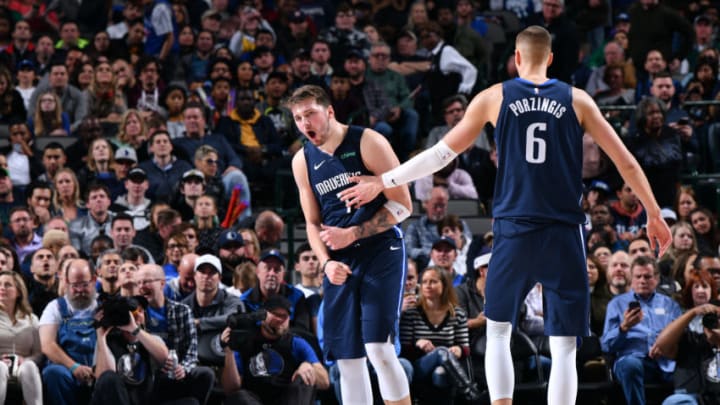 Dallas Mavericks Luka Doncic Copyright 2020 NBAE (Photo by Glenn James/NBAE via Getty Images) /
What roster moves can Dallas Mavericks make ahead of NBA's restart in Orlando
The Dallas Mavericks will be part of the NBA's return. 22 teams will head to Disney to wrap up the suspended 2019-2020 season. The details are still being figured out, but fans got more news on Thursday.
Regular season games in Orlando are set to begin on July 30. Each team will play eight times before the playoffs start. There will be a play-in for the final spot in each conference as long as the ninth-seeded team is within four games. That will be followed by the traditional four rounds of seven-game series postseason. Take a look at why it is the perfect plan for the Mavericks here.
Fans have wondered about roster movement for some time. It was reported early on that teams would be able to replace injured players, but that is not the case. Let us take a hard look at how the rosters will work and what it means for the Mavericks.
How the roster rules impact the Dallas Mavericks in the NBA's restart
News broke on June 11 that each team will be allowed to bring 17 players to Orlando. That is the 15 active roster spots plus two two-way contract players. Teams must have an open roster spot to ink a free agent, though.
The league also clarified which players would be eligible to sign.
That means the Mavs roster is virtually set. They have 17 players under contract. The only way to make a move would be to waive someone during the transaction period later this month and sign a free agent. That seems unlikely to happen because the Mavericks inked Michael Kidd-Gilchrist off free agency in February. Do not rule it out completely, though.
The Mavs will not be able to replace Dwight Powell and Jalen Brunson despite both players being ruled out for the season. They will be rolling with no more than 15 healthy players in Orlando. That should not have a massive impact, though.
The Mavericks will be able to replace players if they are injured or test positive for the novel coronavirus while in Orlando. If they do so, that player will be ineligible for the remainder of the season.
Stay tuned for more information about the NBA's restart and so much more on the Dallas Mavericks.