Dallas Mavericks: Texas Theatre to show Nowitzki: The Perfect Shot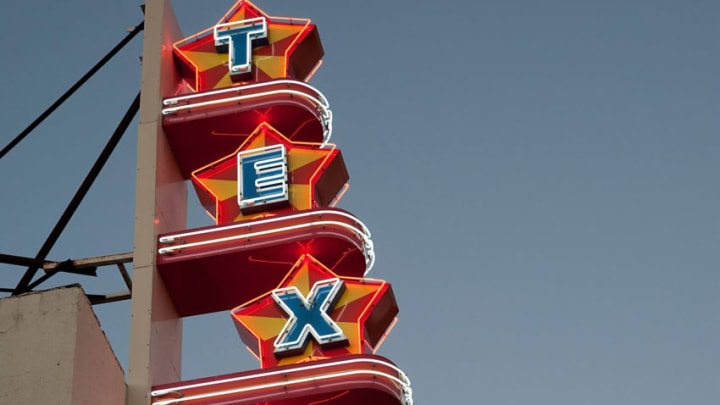 DALLAS, TX - APRIL 21: The neon sign at The Texas Theatre on April 21, 2012 in Dallas, Texas. (Photo by Cooper Neill/Getty Images) /
With the retirement of Dallas Mavericks legend, Dirk Nowitzki, still fresh in everyone's minds, a local movie theatre known as "Texas Theatre" will be showing the Dirk documentary, Nowitzki: The Perfect Shot, this week only.
The people of Dallas will never hit a point where we say, "I think we have honored Dirk Nowitzki enough at this point." No, despite the fact that Dirk committed his everything to the Dallas Mavericks for 21 years, there will never be too many tributes to the greatest of all time and the best player to ever put on a Mavs jersey.
In 2014, a man by the name of Leopold Hoesch finished the documentary about Dirk Nowitzki that he had been working on and it became available for the public to see. The documentary is called Nowitzki: The Perfect Shot.
The documentary takes an in depth look at how Dirk became a star, what his family is like and how his basketball playing has changed his life in a number of different ways. It really is a fascinating documentary and story.
Mavs fans will get yet another chance to see the movie and remember Dirk Nowitzki together. The Texas Theatre located in Oak Cliff has decided to show the documentary for the public on Wednesday, April 24, and Saturday, April 27. The movie is available to purchase on Amazon as well.
This is yet another small tribute to the Big German, but is an opportunity for some of the more casual fans to see just who Dirk Nowitzki is and was during his time here in Dallas. Everyone deserves to see the many wonderful sides of Dirk.
If you haven't seen this documentary yet, I highly recommend making your way down to the Texas Theatre on Wednesday or Saturday to catch the movie. You will not regret it.