Dallas Mavericks: All-Star Weekend winners roundtable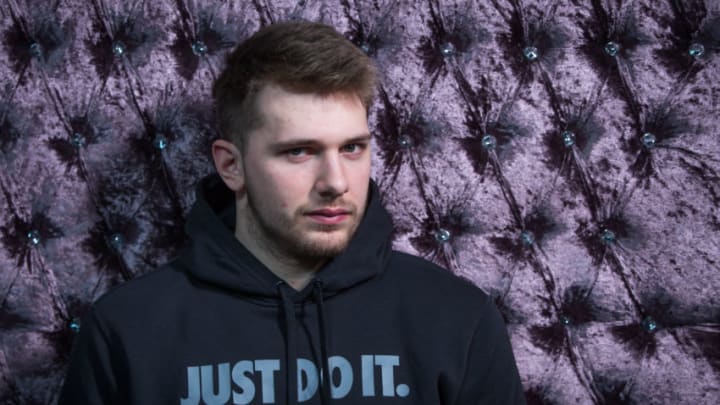 CHARLOTTE NC - FEBRUARY 14:Luka Doncic of the Dallas Mavericks poses for portraits during the NBAE Circuit as part of 2019 NBA All-Star Weekend on February 14, 2019 at the Sheraton Charlotte Hotel in Charlotte, North Carolina. NOTE TO USER: User expressly acknowledges and agrees that, by downloading and/or using this photograph, user is consenting to the terms and conditions of the Getty Images License Agreement. Mandatory Copyright Notice: Copyright 2019 NBAE (Photo by Michael J. LeBrecht II/NBAE via Getty Images) /
CHARLOTTE NC – FEBRUARY 14:Luka Doncic of the Dallas Mavericks poses for portraits during the NBAE Circuit as part of 2019 NBA All-Star Weekend on February 14, 2019 at the Sheraton Charlotte Hotel in Charlotte, North Carolina. NOTE TO USER: User expressly acknowledges and agrees that, by downloading and/or using this photograph, user is consenting to the terms and conditions of the Getty Images License Agreement. Mandatory Copyright Notice: Copyright 2019 NBAE (Photo by Michael J. LeBrecht II/NBAE via Getty Images) /
NBA All-Star weekend is finally here and the Dallas Mavericks have many participants throughout the entire weekend. How will they stack up against the competition? The Smoking Cuban staff makes their predictions.
The NBA All-Star weekend is made up of a number of competitions and games over a three-day span. It starts on Friday night (tonight) with multiple press conferences, the Celebrity Game and the main event, the Rising Stars challenge. On Saturday night, the individual events happen starting with the Skills Challenge, followed by the Three-Point Contest and then the Dunk Contest.
Sunday is the wrap-up and the big game with Team LeBron vs. Team Giannis. The Dallas Mavericks have players participating in multiple areas of All-Star weekend. Luka Doncic will be playing in the Rising Stars game as well as the Skills Challenge. Dirk Nowitzki will be playing in the All-Star game, competing in the Three-Point contest and coaching Team World in the Rising Stars.
Here are the staff picks for the winners of each game/competition over the weekend, starting with the Rising Stars game.