Mavs News
Trade deadline predictions: Will Dallas Mavericks make a move?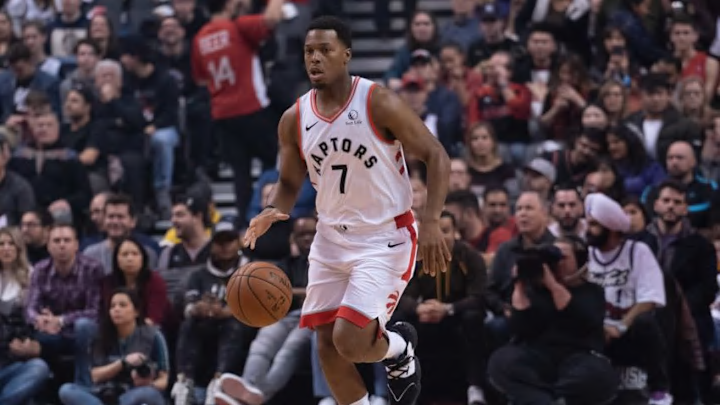 Trade deadline Kyle Lowry Mandatory Credit: Nick Turchiaro-USA TODAY Sports
Trade deadline Kyle Lowry Mandatory Credit: Kim Klement-USA TODAY Sports
Trade deadline prediction: 2. Kyle Lowry deal leads the headlines
Six-time All-Star and 2019 NBA champion Kyle Lowry is the biggest name to get moved on deadline day. He shifts the championship landscape as the Raptors decide to retool their roster. Toronto also trades away Norman Powell on Thursday.
Lowry is not the only name to get moved. Victor Oladipo, Aaron Gordon, Evan Fournier, and Lonzo Ball all find new homes before the trade deadline. Some of the players on expiring deals net less than expected, but their former teams are happy to get anything in return.
Andre Drummond, LaMarcus Aldridge, and J.J. Redick do not get traded before the deadline, but each is bought out and signs with a contender. The Dallas Mavericks strike out on all three, though. Redick heads to the east coast as the Lakers nab Drummond and Aldridge heads to the Heat.
The surprising moves come from the Sacramento Kings who decide to be buyers instead of sellers at the deadline. They make a second trade after securing Delon Wright as they decide to push for a position in the play-in tournament.
Do the Dallas Mavericks make a trade on Thursday? Will fans be happy with their decisions?
Next: No. 1