Mavs News
Dallas Mavericks: 5 reasons to not trade for Andre Drummond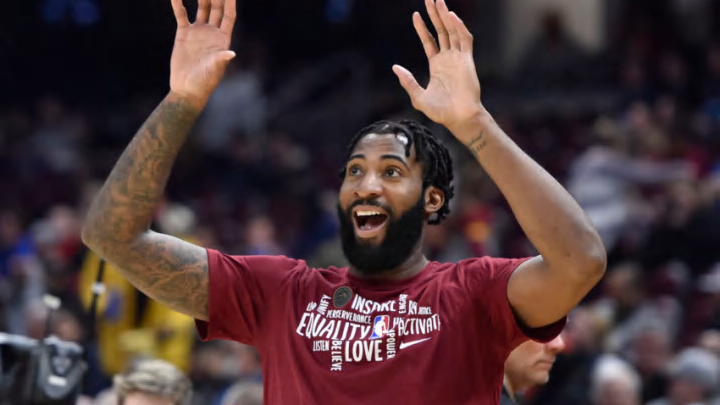 Dallas Mavericks Andre Drummond Mandatory Credit: David Richard-USA TODAY Sports
Dallas Mavericks Andre Drummond Mandatory Credit: David Richard-USA TODAY Sports
Why Dallas Mavericks should not trade for Andre Drummond: 3. Fit next to KP
Trading for Drummond makes no sense for the Mavs because he cannot play next to Kristaps Porzingis. If the Mavs tried it, KP would be used primarily as a spot up shooter with Drummond being the roll man. Putting Drummond on the perimeter makes no sense. They do not want him clogging the paint for when Luka attacks, so setting screens seems like his best function despite his lack of efficiency there.
Things are uglier on the defensive end of the floor. Neither Drummond nor Porzingis can guard on the perimeter. Most teams are going away from playing two traditional big men, so there is no way for them to co-exist. KP's best role remains as a center. He needs to improve his shot-blocking and rebounding, but that is the Mavericks' best path to winning in the postseason.
If the Dallas Mavericks trade for Andre Drummond, it would have to be to make him the backup center. The two-time All-Star is unlikely to be happy with that role, especially in a contract year. Even if the Mavs keep KP at 29 minutes a night that would only leave 19 for Drummond off the bench. It would eliminate Dwight Powell and Willie Cauley-Stein from the rotation too. The fit is not there.
Next: No. 2