Mavs News
Dallas Mavericks: 5 reasons to not trade for Andre Drummond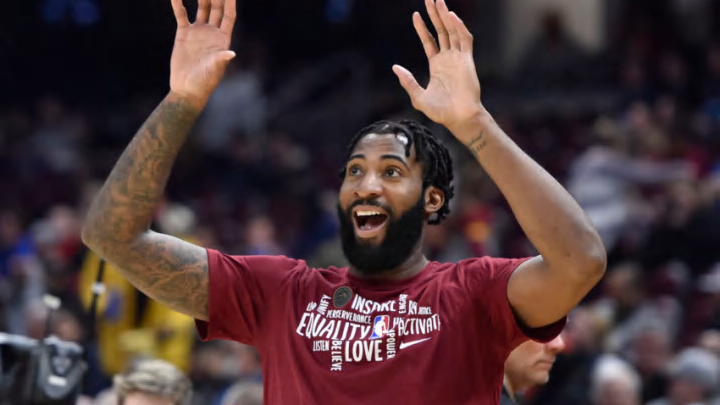 Dallas Mavericks Andre Drummond Mandatory Credit: David Richard-USA TODAY Sports
Dallas Mavericks Andre Drummond Mandatory Credit: Ken Blaze-USA TODAY Sports
Why Dallas Mavericks should not trade for Andre Drummond: 5. Empty stats
Fans look at Drummond's numbers and get excited. He averages 17.5 points, 13.5 rebounds, 1.6 steals, and 1.2 blocks per game this season. Few players in the NBA can match those numbers. He would rank first on the team in rebounds and steals, second in blocks, and third in points if he produced those stats in Dallas.
The Mavericks could use a strong rebounder and rim protector, but Drummond is not the answer. He produces a lot of empty calories on the court. Drummond is third in the league in rebounding this season, yet the Cavaliers sit 17th in rebound percentage. That is a common story with the big man. In his 2018 All-Star season, Drummond topped the NBA in rebounding, but the Pistons finished 18th in rebound percentage. There are plenty of defensive questions with the 27-year-old too.
The numbers have not led to wins in his career. Drummond has produced monster stats since 2014, but he played a total of eight career playoff games. The Pistons were swept in the first round in 2016 and 2019. The Dallas Mavericks want to win. Andre Drummond's stats look fantastic on paper, but he will not help the Mavs get victories.
Next: No. 4