Mavs News
Dallas Mavericks: 5 reasons to not trade for Andre Drummond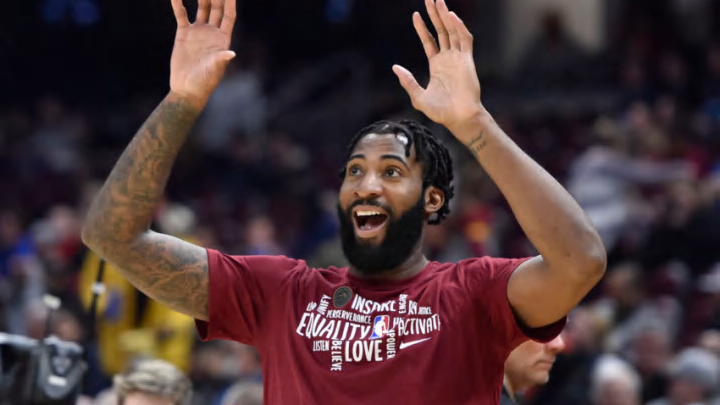 Dallas Mavericks Andre Drummond Mandatory Credit: David Richard-USA TODAY Sports
Dallas Mavericks Andre Drummond Mandatory Credit: David Richard-USA TODAY Sports
The Dallas Mavericks are still digging out of an early-season hole. They have won five of their last seven, but sit tenth in the Western Conference. The Mavs faced injuries and COVID issues as their record spiraled. Luka Doncic and company are getting back on track, but there are still issues.
The Mavericks have been one of the worst shooting and defensive teams in the NBA this season. They sit 26th in 3-point percentage and 27th in defensive rating. Dallas traded Seth Curry for Josh Richardson to improve the defense, but the swap has not paid dividends thus far.
Fans can expect the Mavs decision-makers to be aggressive leading up to the trade deadline. They are always looking to improve the roster and do not want to let a season with Luka slip by without putting themselves in the best position to win. The Mavericks are rumored to have interest in Andre Drummond, but should they?
Why the Dallas Mavericks should not trade for Andre Drummond
The Cavaliers have decided to sit Drummond as they search for a trade. The 27-year-old has not played in their last three games. Cleveland traded for Jarrett Allen to be their center of the present and future leaving the two-time All-Star without a significant role.
The Cavs face some roadblocks in trading Drummond, though. He is in the final year of his contract but earning $28.7 million. Cleveland would have to match salaries with any contender. A buyout could be their path to allowing the 6'10 center to play elsewhere.
Here are five reasons why the Dallas Mavericks should not trade for Andre Drummond.
Next: No. 5