Mavs News
Dallas Mavericks: Why they should pursue Andre Drummond in 2021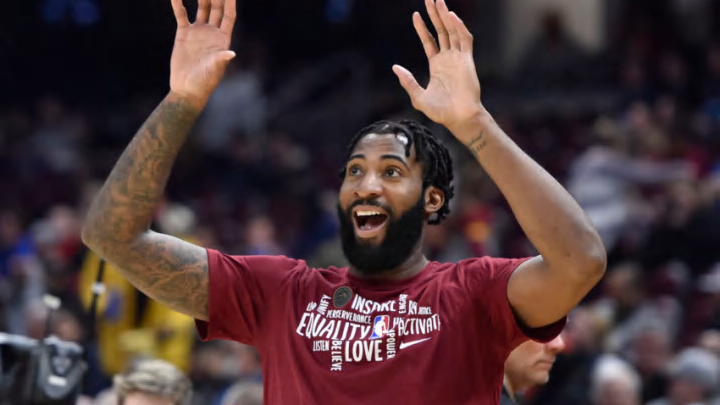 Dallas Mavericks Andre Drummond Mandatory Credit: David Richard-USA TODAY Sports
Dallas Mavericks Andre Drummond Mandatory Credit: David Richard-USA TODAY Sports
Dallas Mavericks should pursue Andre Drummond in 2021
The Dallas Mavericks have played four games, and it is time to overreact to their 1-3 start. Just kidding, but there are things to dissect. After two blowout losses in the first four, the Mavs rebounding is a glaring issue that needs addressing immediately.
Let me make it very clear that Kristaps Porzingis is hurt, and not having him in the lineup makes a significant impact on the Mavs' ability on both ends of the floor. His sheer size and playmaking ability alone force opponents to scheme around him. They don't have to do that with guys like Dwight Powell and Maxi Kleber. As good as those two can be, they aren't going to lock down opposing big guys on a nightly basis.
Enter Andre Drummond. The Cleveland Cavaliers center is one of the most dominant big men in the league, and he's going to be available. Let us take a look at why the Mavs should pursue the All-Star big man.
Why the Dallas Mavericks should pursue Andre Drummond
The 27-year-old is in the final year of his contract, which means he is likely to be dealt before the trade deadline. He has averaged a double-double for his entire career. Drummond also protects the rim well and has flown under the radar as one of the best traditional centers in a progressively positionless game.
The controversy surrounding the pursuit of Drummond is overblown. The Dallas Mavericks desperately need a big man under the basket to get rebounds and take defensive focus away from Luka Doncic. Let us take a look at Andre Drummond, and why he should be the Mavs top acquisition in 2021.
Next: Why Mavs should acquire Drummond