Mavericks Merchandise
New shirts featuring Dallas stars join BreakingT's NBPA-licensed collection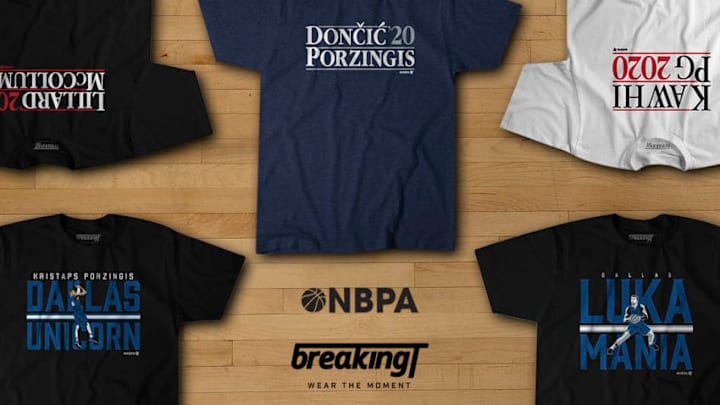 BreakingT
New shirts featuring Dallas basketball stars have joined BreakingT's NBPA-licensed collection. Dallas fans are going to want to cop these.
Things are going pretty well in Dallas right now.
A pair of European superstars – and the complete ascension of Luka – have taken Dallas to the next level.
And now, BreakingT has released a trio of t-shirts to celebrate Dallas' early success. You can check out below and get individual links.
BreakingT
Order "Luka Mania," "Dallas Unicorn," or "Doncic-Porzingis 2020."
BreakingT aims to allow fans to "wear the moment," by creating real-time apparel based on the hottest trends in sports. So you know when you get a BreakingT item, you'll be at the forefront of the sports world.
Each of the above shirts is $28 and BreakingT offers free shipping on orders of $70 or more.
You can check out the entirety of BreakingT's NBPA-licensed shirt collection here.