Mavs News
Dallas Mavericks: A look into opponent's 3-point shooting against Dallas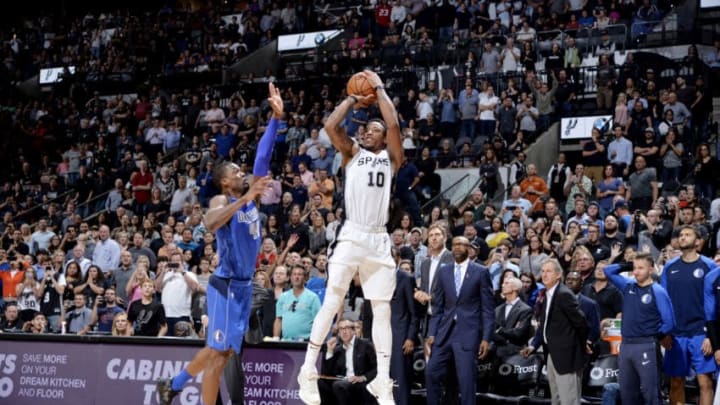 Dallas Mavericks Copyright 2018 NBAE (Photos by Mark Sobhani/NBAE via Getty Images) /
Dallas Mavericks (Photo by Tim Warner/Getty Images) /
The Dallas Mavericks face an NBA with a growing number of 3-point attempts. Here is a look at how the Mavs are defending from beyond the arc.
The Dallas Mavericks are shooting more 3-point attempts this season. 3-pointers are playing an increasingly important role in the current NBA. The Cleveland Cavaliers are attempting 23.9 threes per game which is the lowest in the league, but in the 2003-2004 season it would have led the NBA, and five years ago would have been in the top ten.
More and more points are scored because of the increases in attempts from beyond the arc. Therefore, it becomes more important to defend the perimeter. It is quite difficult to calculate a team's ability to defends treys, but one of the indicators is the opponent's 3-point connect percentage.
Tale of two streaks
And in this regard, Dallas has so far two completely different series of games. In the first eight games, Mavericks' opponents made 101 out of 211 shots from behind the arc (47.9 percent). It turns out that they scored almost every other 3-point shot, and this is by a large margin the worst figure in the part of the season until Nov. 1.
The black line was replaced by white. From Nov. 1 to 23, the Mavericks have played nine games in which they allowed opponents to make only 88 of 307 3-point attempts (28.7 percent). In this part, Dallas is the second best percentage only behind Toronto.
The difference between the two series is massive, but what is the reason for such drastic changes? A coincidence or a systemic shift in the game of the Mavericks?