Andrew Bogut, Australia Blow Out Lithuania 90-64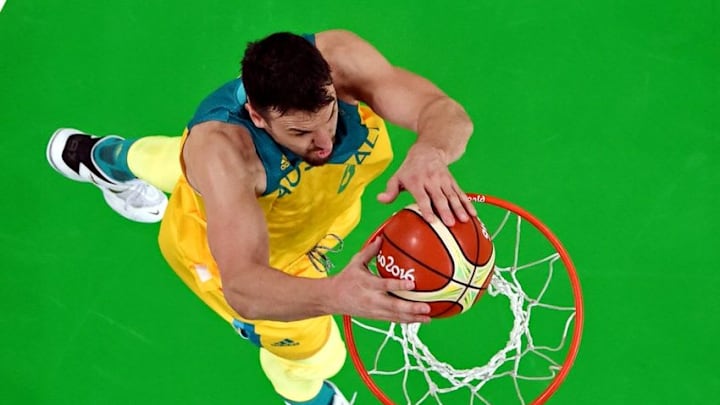 In the first quarter-final game in Rio, Andrew Bogut and Australia put down Lithuania in impressive fashion to move on to the semi finals.
Arguably the surprise of Olympic basketball this summer, Australia continues to put the world on notice as they faced off against Lithuania in the opening round of the knockout stage.
By getting the two seed in the knockout stage, Australia avoided another matchup with the United States prior to a potential gold medal match. After pushing USA to their limits last week by losing by just 10, most of Rio is waiting for an eventual rematch for gold.
But first, it was Lithuania for the Aussies.
Australia made it known from the very beginning that they were here to stay as they went up by 9 at the end of the first and 18 at halftime.
More from The Smoking Cuban
The Aussies never loosened their grip as they trounced Lithuania 90-64.
For the Boomers, it was Patty Mills that led the way again with 24 points. Matthew Dellavedova added 15 while Aron Baynes added 16.
Mavs newcomer Andrew Bogut, referred to as the "hub in the wheel" by Fran Fraschilla, finished the game with six points and seven rebounds on 18 minutes of play.
See full box score here.
For a team who has never received a medal in Olympic basketball history, Australia looks to be well on their way to earning their first.
Australia will play the winner of Croatia and Serbia on Friday, August 19th.